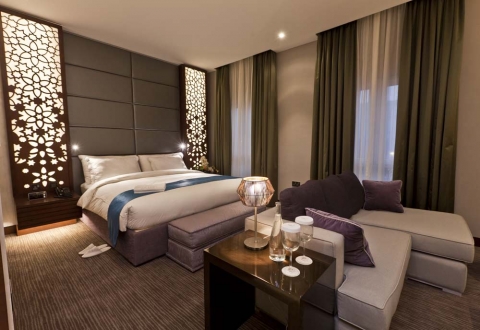 Created to showcase traditional Qatari hospitality, Zubarah Hotels and Resorts hotels are to feature locally inspired design elements such as traditional colours and works of art from Arabic painters and calligraphers.
The Classical Palace Group has also announced plans to introduce the Zubarah Hotels and Resorts brand to international markets, in a move which they claim will make them Qatar's first home grown luxury hotel brand.
The Classical Palace Group CEO and founder Abdullah Al Hamad said: "This is an exciting time for Zubarah Hotels and Resorts; we are very proud to launch Qatar's first luxury hotel brand, a concept to captivate leisure and business travellers alike to experience the warmth of Qatari hospitality. We are keen to provide personalized experiences through cultural exchange, exceptional "sense of place" and historic accents. Our hotels will definitely serve as a platform for Qatari culture to shine in music, education, arts and charity initiatives."
Zubarah Hotels and Resorts is named after Al Zubarah city, an historic site which of Qatari international trade and cultural exchange. The restored Zubarah Fort has inspired the arch symbol for the Zubarah Hotel and the use of Arabic calligraphy, textures and colours inside the hotel's interior.
The Zubarah Boutique Hotel Doha will also feature a range of F&B outlets including a fine dining Argentinean restaurant,, the Baraha all-day dining restaurant featuring Arabic cuisine restaurant, as well as a traditional tea and lobby lounge.
The hotel will also feature leisure facilities including a spa, fitness centre and a private butler service for every guest.